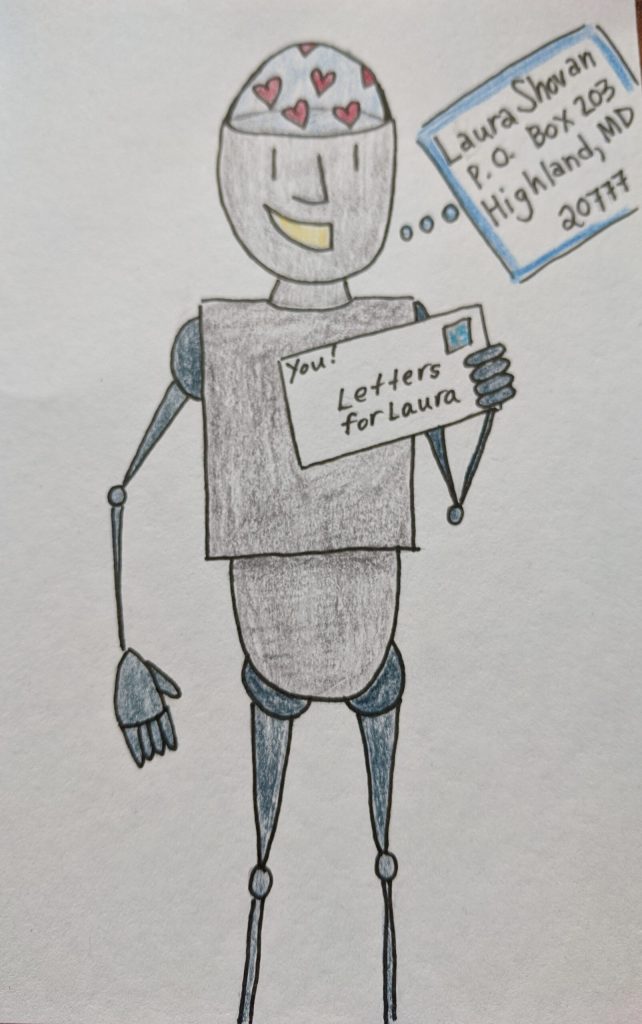 I love to hear from readers! Please send letters, robot doodles, and poems to:
Laura Shovan
P.O. Box 203
Highland, MD 20777
Email: laurashovan[at]gmail[dot]com
Or you use the following form to contact me.
For Publicity Requests
Please contact:
Layne Mandros, Books Forward
layne@booksforward.com
https://booksforward.com/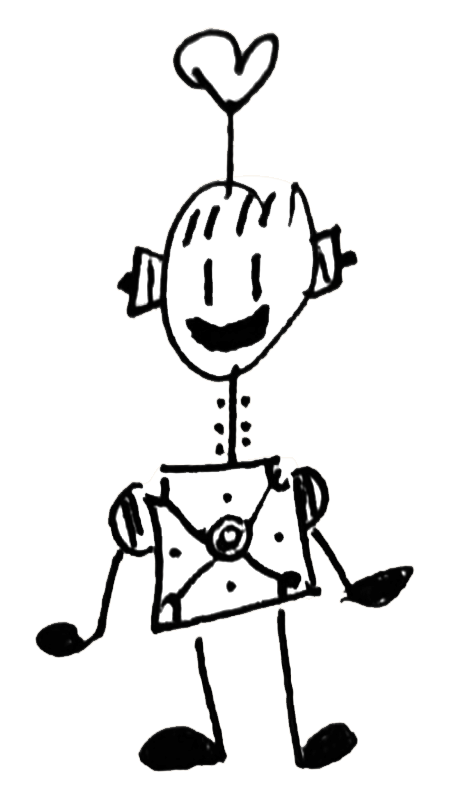 For School and Library Visits
Please contact:
Lisa Nadel at Lonni Lane Marketing.

Author Representation
Lori Steel, Red Fox Literary Agency lori@redfoxliterary.com
Publishers
Wendy Lamb Books, Penguin Random House
1745 Broadway
8th Floor
New York, NY 10019
212-782-9000
Clarion Books, Harper Kids
215 Park Avenue South
New York NY 10003 USA
212-420-5800