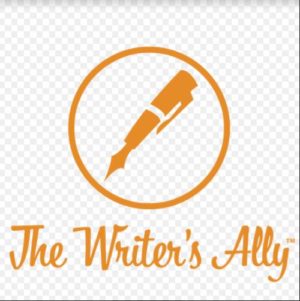 Laura offers editorial services as a book editor through The Writer's Ally. She specializes in middle grade and YA fiction, as well as verse novels. In the poetry market, she is available for chapbooks and full length manuscripts.
Here's a word from founder Ally Machate:
We can help you close the gap between where you are now and where you want to be with your book project. The Writer's Ally provides book editing services including editing for manuscripts, book proposals, and query letters, training and support around improving your skills or learning to better market your book, and more. If you're interested in learning more about what we offer, take a look at our services page, or contact us today to schedule a free, no-obligation consultation.
Please visit The Writer's Ally for more information or contact Laura at laura@thewritersally.com.
Testimonials
Laura's smart, insightful feedback pushed my novel to the next level. I felt supported but appropriately critiqued, a hard thing to do.

Margaret Dilloway, Award-winning author of MOMOTARO: XANDER AND THE LOST ISLAND OF MONSTERS
---
Laura is a sensitive and thorough editor who takes the time to get to know your story. She never fails to guide me in the right direction!

Casey Lyall, author of the HOWARD WALLACE, P.I. middle grade mystery series.
---
I've had the privilege of receiving editorial feedback and suggestions from Laura Shovan on a recent manuscript. Her insights were astonishingly perceptive, extremely useful, and respectfully given. Since she's both a poet and a highly-regarded published fiction author, her experiences on both sides of the editorial process give her a unique and invaluable perspective to share with writers. She will guide you well, regardless of whether you're an absolute beginner, or a professional who needs an extra pair of eyes on a draft. I recommend her, from the heart!

Bridget Hodder, Author of THE RAT PRINCE
---
Laura has a keen eye for both the micro and the macro, honing in on the ways language can best serve one's story. Her guidance on Blood Water Paint was foundational to my ability to write a novel in verse, and her critiques on non-verse projects have proven just as useful.

Joy McCullough, Author of BLOOD WATER PAINT.
---
Dependable, prompt, thorough and constructive, Laura Shovan is an exceptional editor. I recommend her without reservation and with complete confidence.

Naomi Milliner, Author of SUPER JAKE AND THE KING OF CHAOS
---
Laura Shovan is a gifted editor. Her insightful feedback has helped me strengthen my manuscripts prior to showing them to my agent and editor. Her comments are always spot on, and I always treasure her thoughtful counsel.

Karina Yan Glaser, Author of THE VANDERBEEKERS Series
---
Through The Writer's Ally, I hired Laura to conduct an edit of my project. I am especially grateful to Laura for the tremendous developmental edit she gave me. If you need help getting a project to move forward, I can say that I had a great experience with each individual at TWA. I got great advice, help and support.

Linda Mitchell, The Writer's Ally Client
---
Laura has an incredible talent of digging into a manuscript and finding the true heart of the story. Her thoughtful editorial suggestions provided the feedback I needed to bring my novel to the next level. As Laura and Tricia Clasen's mentee during Pitch Wars, I trusted them implicitly in the editorial process and it paid off. Within weeks of revising my novel, based on their editorial suggestions, I signed with an agent who sold my novel in a two-book deal. I can't thank Laura enough for sharing her incredible insight, talent and wisdom.

Jeanne Zulick Ferruolo, Author of RUBY IN THE SKY and A GALAXY OF SEA STARS
---
Laura Shovan is one of the most thoughtful editors I have ever had the pleasure of working with. Her edits go beyond surface-level commentary, for example touching on character's motivation, how actions might be viewed in a larger, world context, and weaving in world-building. And she does all of this while lifting your confidence in your own abilities. She is a gem in the writing world!

Janet Sumner Johnson, Author of HELP WANTED: MUST LOVE BOOKS