Hey, Writerly Friends. February is almost here. You know what that means. It's time for our annual daily writing workout!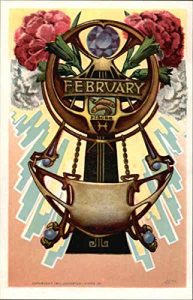 For the past three years — in order to practice writing and give something back to others during my birthday month — my blog has hosted a big poetry project.
In 2013, I wrote every day in response to vintage postcards. (Find the list of postcard poems here.)
In 2014, over a dozen poets joined me for the project. We all wrote in response to Pantone paint colors. (Find the list of Pantone poems here.)
2015's project was writing in response to sounds. Fourteen writers participated and we wrote 177 original poems. (Find the list of sound poems here.)
Since our past projects have focused on visual and auditory prompts, let's go multi-sensory this year. Our 2015 theme is FOUND OBJECTS. For the next several weeks, please send in photographs of found objects to use as our writing prompts. We'll need 29 of them — it's leap year.
Every Friday throughout February, I will post a week's worth of found objects. No context will be shared until the poems are posted. You are invited to write in response to the object (see suggested writing prompts below).
I'll post our poems and other written responses every day in February, or at least several times a week. Whoever shares the most poems this month will win a prize!
IMPORTANT NOTE FOR PROJECT NEWBIES: The point of this exercise is to practice the habit of writing regularly, even if it's just for one month. I post the responses as they are sent in so that we can focus on generating ideas, rather than on polishing for publication.
I'll post more instructions at the end of January. For now, send in those found objects!
How do you respond in writing to a found object?
As a poet and editor, I often see poems that begin with a visual image. Let's stretch and use our five senses as a point of entry this time. What does the object look, smell, sound, feel, and taste like to you? Try using a non-visual image in your poem's first line.
Here are some other ideas:
What is the object's backstory?
Build a setting: Where might this object be found?
Write a persona poem in the voice of the object.
Prose writers, you are welcome to join us. Use the found objects to create a 100-250 word writing sprint. Are you working on a novel? How would your protagonist react to finding this object?