Hi, Poetry Friday friends. My website has been down or wonky for several months. (Was anyone else affected by the Go Daddy hack?) I'm back to blogging at last, though—sadly—some of my posts from this spring were lost and can't be recovered.
Did you develop any habits or family traditions during the pandemic that have stuck with you? We played a lot of cards during lockdown. (Casino is our favorite game. It's easy to learn. Here are the rules.) But my son has moved back out and it feels like everyone is back to being busy.
Except on Fridays. At the beginning of the pandemic, my family and I started celebrating Shabbat—the Jewish Sabbath—on a regular basis. When the pandemic days blended together, celebrating Shabbat every Friday gave shape to our weeks. It's a tradition we have kept. Most weeks, I bake challah. We light candles and say the traditional prayers over them, the wine, and the bread, before our meal.
I'm a decent baker and have tried a few adventurous recipes…hello, Paul Hollywood's holiday couronne. But my favorite thing to make is a simple loaf of bread. There is something meditative about kneading dough, a reminder to shift gears and begin slowing down from the work week.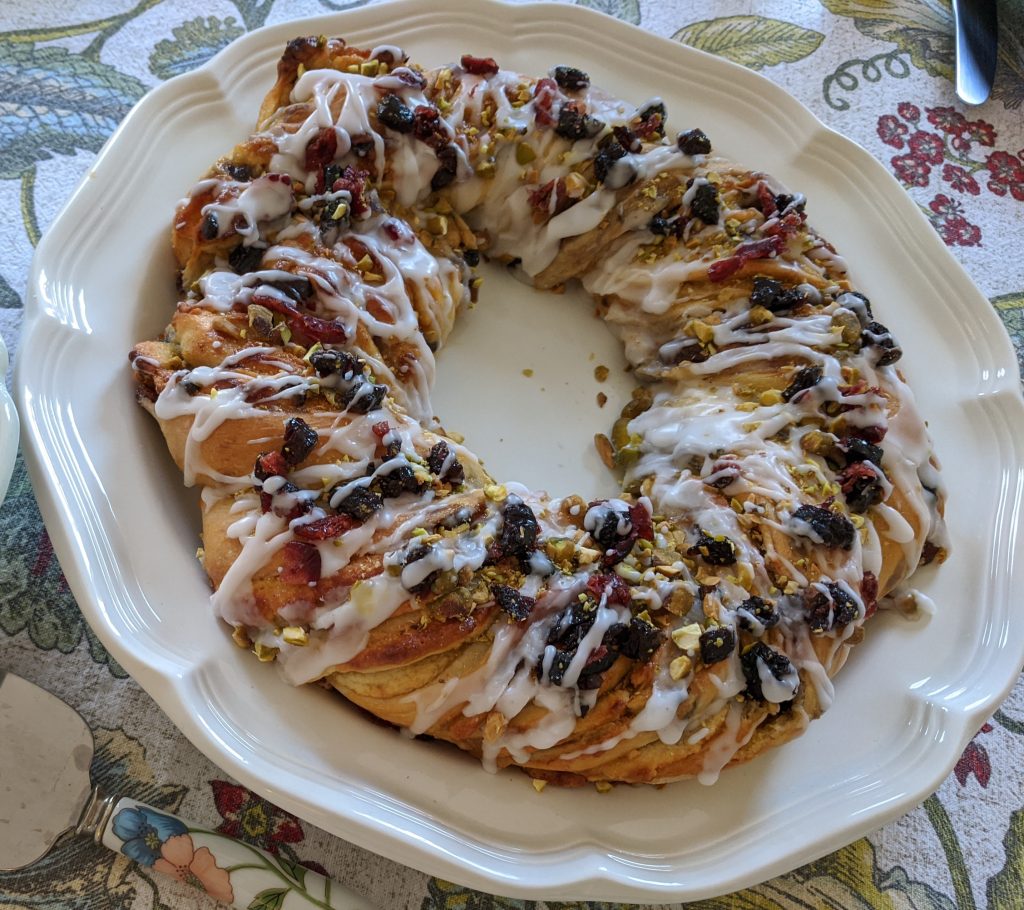 Since this week, August 2, was International Jewish Day, here is my challah poem, originally published by The Poet's Billow. This was written during out 2017 February poetry challenge. The theme that year was "10 Little Words from the News." Participants chose current events articles, then selected ten words to shape the daily poems.
In this poem, the 10 found words are:
rant
ignore
directly
answering
simple
volume
impossible
impact
respond
communicate
If you're curious about the source article ("Here's why you should email, not call, your legislators" from the New York Times), you can find it here.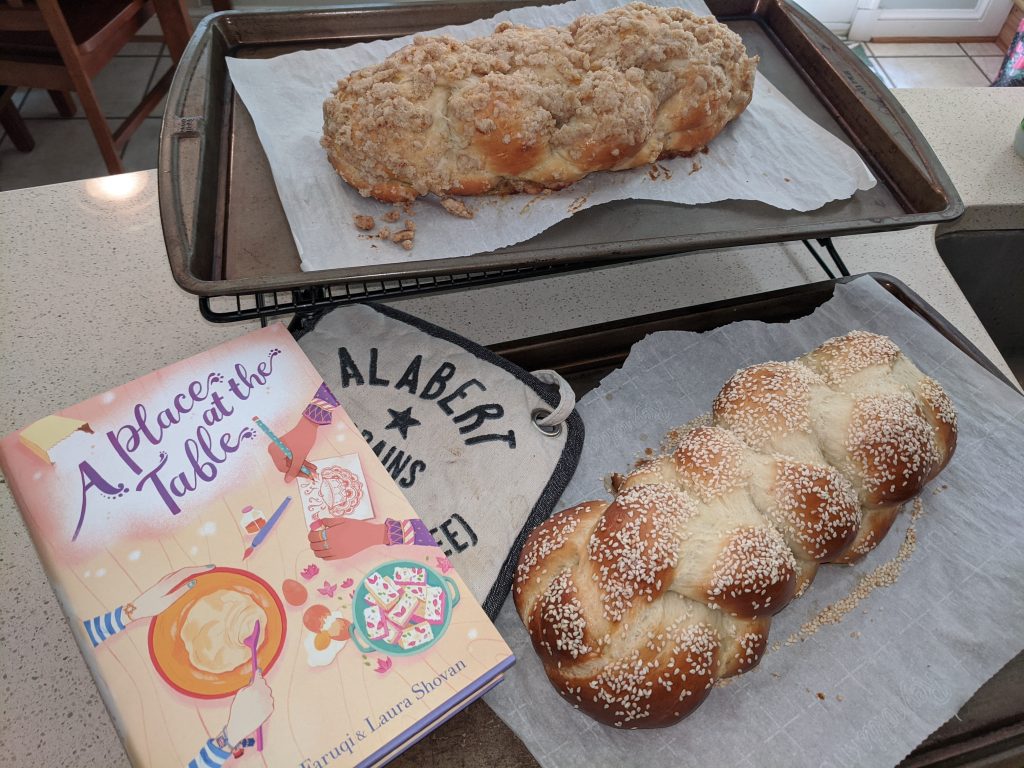 Baking Challah
I fill our biggest pasta bowl
to full volume — flour, eggs,
oil, and yeast –
ignore the wooden spoon
mix directly with my fingers.
The dough and I communicate.
I ask it to wake up, come alive
as I knead. It answers
with a measure of resistance.
I ignore it for home hours,
let it rest, and it responds
by growing – the impossible magic
of living yeast. A second knead,
a time to rant, to release
the week's wrongs, to remember
the impact of this simple tradition,
survivor of every tyrant
who's ever tried to starve us.
Bonus material: I had a really interesting conversation about kid book blogger E Train Talks about the importance of writing and reading Jewish characters. It's part of a series of interviews E. did about the anthology COMING OF AGE: 13 B'NAI MITZVAH STORIES. Stop by and give a listen! (Mine is the last interview.)