Happy Poetry Friday, friends. And happy National Dog Day!

I am happy to share that we are a two-dog family once again. In February, we adopted a second beagle. Abbi is elderly. Her owner passed away and the family surrendered her to the same beagle rescue that matched us with Arthur.
Look at these two!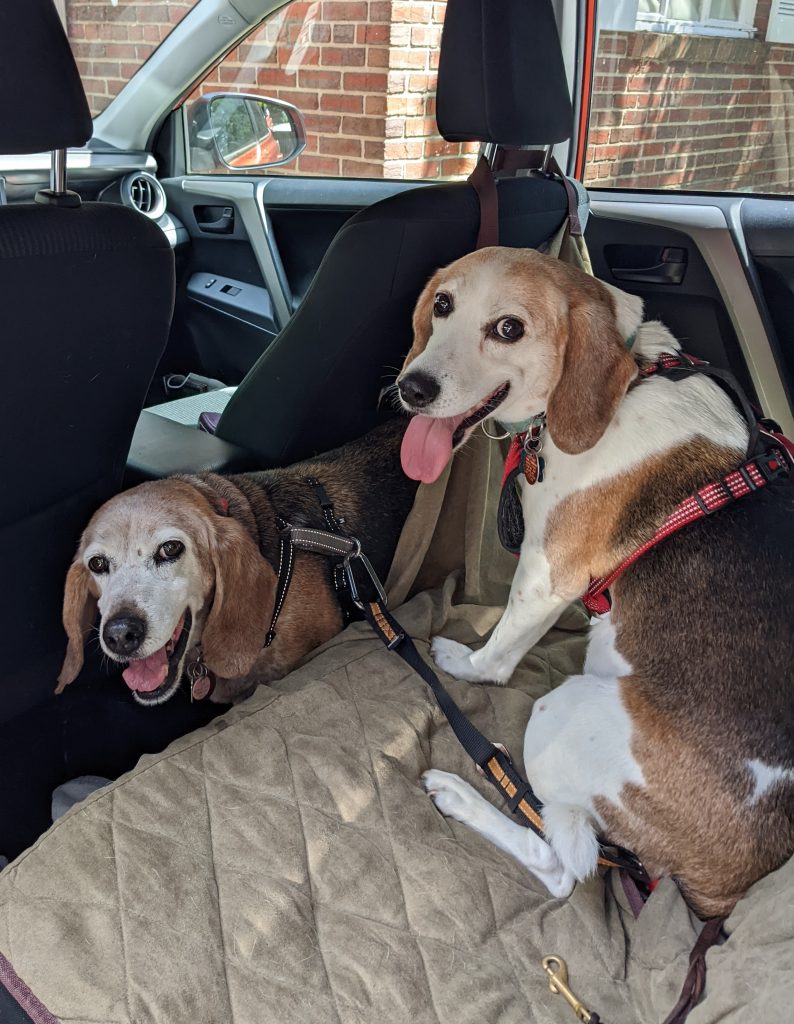 Beagles have so much personality. Arthur is very emotional, the drama queen of the family. Abbi hasn't had an easy life, but she is trusting and loves chin scratches.
I went looking for a beagle poem and found this beautiful portrait by Charles Bukowski.
beagle
by Charles Bukowski
do not bother the beagle lying there
away from grass and flowers and paths,
dreaming dogdreams, or perhaps dreaming
nothing, as men do awake;
yes, leave him be, in that simple juxtaposition,
out of the maelstrom, lucifugous as a bat,
searching bat-inward
for a state of grace.
Read the rest here.