It's Poetry Friday! Tomorrow, March 25, begins the one-month countdown to Welcome to Monsterville. My fourth book for kids will be celebrating its book birthday on April 25.
Before we get to today's post: Remember to sign up for the #ClimatePoemProject that I'm running for Authors Take Action. Want more information? Read this post.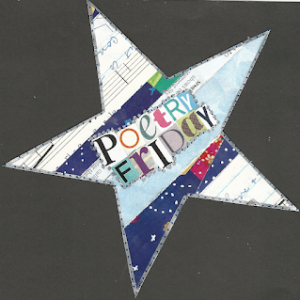 In preparation for the release of Welcome to Monsterville, I have been doing a lot of writing, thinking, and teaching at the intersection of poetry and social emotional learning.
CASEL, the Collaborative for Academic, Social, and Emotional Learning, defines SEL as "the process through which all young people and adults acquire and apply the knowledge, skills, and attitudes to develop healthy identities, manage emotions and achieve personal and collective goals, feel and show empathy for others, establish and maintain supportive relationships, and make responsible and caring decisions."
As I near my 30th year as an educator, I am passionate about how creative play–and poetry in particular–supports these areas of growth in children and teens. I hope that teachers will use Welcome to Monsterville as a springboard for classroom conversations about sitting with strong emotions.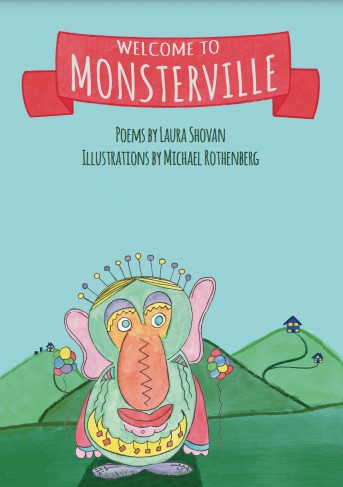 Today, I am featuring poems from another book that puts the spotlight on children's emotions. Things We Feel, edited by Sylvia Vardell and Janet Wong, explores feelings from A to Z.
The first poem I'd like to share is "Grateful," by Juli Mayer. Try pairing this pet-adoption narrative poem with "Monsterflies" from Welcome to Monsterville—in which a child imagines what their dog is dreaming about. (You can read and listen to "Monsterflies" here.)
Grateful
by Juli Mayer

We came to the shelter to pick out a pet—
an older dog to love.
It's all I've been dreaming of.

I knew you were the one when we arrived.
You jumped on me and licked my chin.
My heart opened up and let you in.

As  my family walks out, I feel grateful
that I chose you, but now I see—
you chose me!

From Things We Feel, edited by Sylvia Vardell and Janet Wong. Shared with permission of poet Juli Mayer.
Poetry Friday regulars know that I have a special place in my heart for older dogs and anyone who adopts them. I'm grateful to Juli for centering her poem on a family choosing an older dog.
Next up (and next in the Things We Feel alphabet!) is "Happy," by Fernanda Valentino. Read this poem alongside the friendship narrative in "Birthdays" from Welcome to Monsterville. (You can read "Birthdays" here.)
Happy
By Fernanda Valentino

I wriggle and giggle.
You spin me around.
I love riding piggyback
high off the ground.

I'm happy our friendship
is real  and true—
I'm happy I have
a good friend like you.
From Things We Feel, edited by Sylvia Vardell and Janet Wong. Shared with permission of poet Fernanda Valentino.
Thank you to Juli and Fernanda!
Juli Mayer is a children's poet whose work has been published in Highlights High Five, Highlights, School Magazine and anthologies such as Hop to It: Poems to Get You Moving, and Things We Feel.
Fernanda Valentino received her B.A., Dip.Ed. at the University of Western Australia and majored in English, French and Italian. She did her post graduate degree in Secondary Education. Her poems and action rhymes have appeared (or are forthcoming) in Highlights, High Five and Hello! magazines. She has poems in several Pomelo Anthologies including Things We Feel, (2022), Things We Wear, (2022) and What is a Friend? (2022) and has a poem in What is a Family? (due in March 2023). Fernanda has also written multimedia and interactive scripts. She translated a multilingual educational art book an poetry from the original French into English (2019). Fernanda has worked in education, advertising, and film and TV production, and is currently involved in customer service for a virtual, 3-D immersive and interactive event platform.