January rain —
Lenten roses budding,
woodpeckers at work.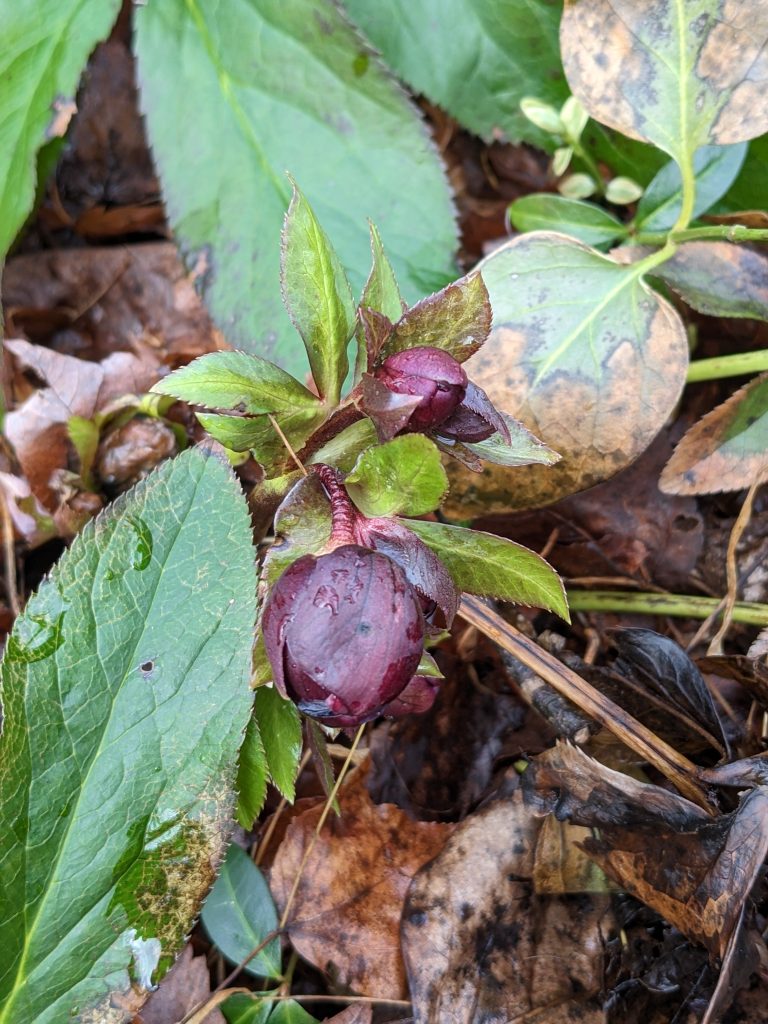 A view (in haiku) from the secret garden.

When we moved to our new house in the fall of 2019, I didn't know what Lenten Rose (aka hellebore) was. It was one of many discoveries made in the winter and spring of 2020. When pandemic lockdown was in full force, I spent hours every day wandering in the Secret Garden.
Here is a hellebore poem by Theodora Goss.
The Hellebore
by Theodora Goss
It was January, and yet
the green leaves of the hellebore still stuck
out of last year's leaf mold, mostly oak
and maple, edged with frost
(there was frost all over the garden),
rising leathery green against the brown,
and underneath I could see the pale cream buds
of what, eventually, would become flowers like bowls
of milk, the color of a wedding gown,
as soft as the cheek of a newborn,
as elegant as one of those engravings
from the Edo period, stylized
and meaning something other than itself:
resiliency, rebirth. The promise
of Spring.
Read the rest at Theodora Goss's website.
I'll see you all right here next week, when it's my turn to host Poetry Friday.